Application open until May 24th 2017 for "Energiewende Twinning Towns"
European communities, apply now – sharing knowledge and experience
Does your municipality or your local public utility actively promote renewable energies? Do you have extensive experience related to renewable energies? Are you in contact with European communities and willing to share knowledge and experience? Are you looking for inspiration through exchange? If so, the project Energiewende twinning towns could be for you!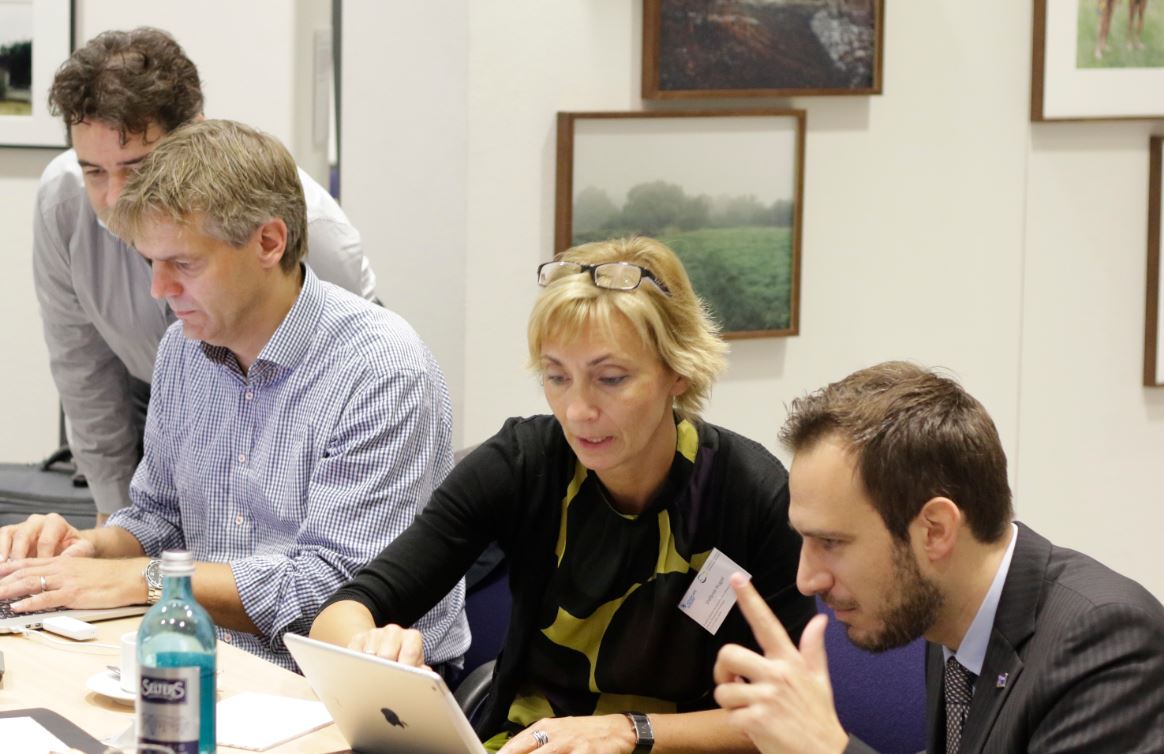 The project is funded by the Federal Foreign Office of Germany. It aims at existing or planned cooperations between cities or communities that intend to deepen or initiate their cooperation by focusing on renewable energies. The project will fund bilateral workshops in one of the twinning communities. The workshops offer municipal authorities and local stakeholders such as public utilities the opportunity to exchange experience and transfer knowledge. In well-structured workshops, you will be able to exchange practical know-how related to renewable energy technologies. Depending on your needs, you may also focus on the exchange of know-how on issues such as management, spatial planning, financing and the participation of citizens in energy transition processes.

© Jens Schicke
The kick-off workshop will take place in Berlin where five twinning town pairs will get the opportunity to discuss questions and present their ideas to a jury. As this is currently a pilot project, only two pairs will be chosen at this point.
What is on offer? What will be funded?
Kick-off event with an expert presentation on 19 June 2017 at the Federal Foreign Office and an excursion to a renewables project in Berlin.
Funding will include travel, accommodation and meals for at least two participants per twinning pair.
A well-structured bilateral workshop for systematic know-how exchange between partners from both communities in October or November 2017.
The organisation and follow-up will be carried out by the Renewables Energies Agency and the Humboldt-Viadrina Governance Platform.
Funding will include travel, accommodation and meals for at least two participants per town taking part.
Who can apply?
All European municipalities that already have a cooperation or plan to launch a partnership with a German community can apply. The cooperation should foster the mutual exchange of knowledge related to promoting renewable energies on a local level. The communities involved can be cities, municipalities or local districts.
The cooperation does not necessarily need to be a formal twinning agreement. Any form of cooperation or a common letter of intent is sufficient.
To facilitate a mutually beneficial exchange, we recommend the twinning partners have shared characteristics such as size; urban or rural; island, coastal or inland area; industrial region (former) coal or steel industry; touristic area etc.
Application requirements:
Experience with renewable energy projects on a local level
Readiness to share experience and knowledge in at least one workshop per year
Willingness to provide suitable premises to host a workshop
Readiness to travel
Sufficient level of proficiency in English in both communities
Application deadline is 29 May 2017.
Application:
Please find the application sheet and the application requirements here: